EaseUS Partition Master Professional
Easily create disk partitions and manage data storage space
EaseUS Partition Master Professional is the best partition software that can quickly solve low disk space and resize partitions on hard drives and hardware RAID in Windows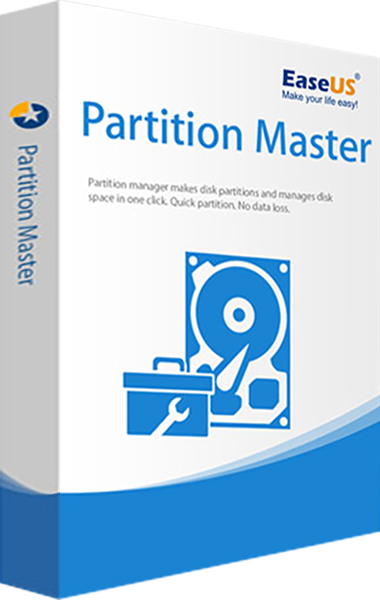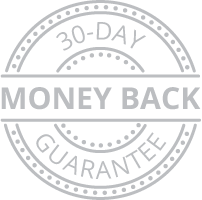 $59.95$35.9740% savingsFFO04-LAH02-FFAGet couponUse coupon code and get discount
EaseUS Partition Master Professional What's New
New disk operation guide
Support Windows 10/8/7/Vista/XP.
Intelligent partition adjustment
Improved allocation of free space
Organize your hard drive and empty disk space to enhance system performance.
Easily optimize disk partitions to extend your computer's life and capableness.
Redistribute Space on Disk Flexibly
EaseUS Partition Master Pro makes it effortless to partition hard drives and take full advantage of your disk space.
Resize/Move Partitions

Adjust a partition to a larger or smaller one for your need.

Merge Partitions

Merge partitions into a larger one without losing data.

Create/Format/Delete Partitions

Organize and optimize your hard disk.

Copy Disk/Partition

It helps you clone/migrate partition to the unallocated space.

Migrate OS to SSD

Migrate OS to SSD to speed up Windows.

Dynamic Volume Management

Resize/extend/shrink/create dynamic volume easily.
EaseUS Partition Master Professional Key Feature
Partition Recovery
WinPE bootable disk
Manage Dynamic Volume
Disk & Partition Clone
Supports Windows Storage Spaces
Resize, clone, merge, format, delete, wipe, check partitions
Partitions Converter & Wizards
MBR/GPT Disk Converter

Change disk style from MBR to GPT without data loss, and vice versa.

Change FAT32 to NTFS

Convert file system from FAT32 to NTFS.

Primary/Logical Partition Converter

Convert partition from primary to logical and vice versa.

Dynamic/Basic Disk Converter

Convert dynamic disk to basic disk and vice versa.
More Management Tools
A range of features are available to improve disk management and performance
Create WinPE Bootable Disk

You are allowed to resize partitions, extend system partitions, rebuild MBR and settle low disk space with bootable disk.

Partition Recovery

Quickly recover deleted or lost partitions by scanning the whole disk or unallocated space.

SSD 4K Alignment

Align SSD partitions correctly to speed up your PC

Partition Recall Protection

Automatically restore the partition state to previous if something goes wrong when you are attempting to adjust partitions.
How to Manage Disks/Partitions
Create/resize partitions

Drag the storage bar to set a partition size: allocate storage space on your hard drive with one click.

Migrate OS

Clone the system partition/drive to a new hard drive to set it up without reinstalling and reconfiguring Windows.

Clone partitions

Choose a destination partition and clone a HDD/SSD partition to it. It can also copy the entire disk to another one.

Merge partitions

Select adjacent partitions to combine their space into a larger one and expand the size of your partition.

Format partitions

Select a partition and format to check for disk errors and prepare for future use. Set the file system and cluster size.
EaseUS Partition Master Professional: System Requirements
Operating System

Windows 10, 8.1, 8, 7, Vista, XP

File System

NTFS, EXT3, EXT2, FAT32, FAT16, FAT12, ReFS

Hardware

CPU: at least with X86 or compatible CPU with main frequency 500MHz. RAM: equal or larger than 512MB. Disk space: hard disk drive with 100MB of available space
About EaseUS Partition Master Professional Coupon
How do I find EaseUS Partition Master Professional coupon code?
You can find EaseUS Partition Master Professional coupon code on our page,
just click on «Get Coupon» button.
How do I use EaseUS Partition Master Professional coupon?
To use EaseUS Partition Master Professional coupons, copy the coupon code on our page and paste it in the promo code field on the checkout page of your order.
The coupon can be used if the coupon is active.
How do I get discount on EaseUS Partition Master Professional products?
You can get discount by using a coupon code, which you can find on our page. Right now you can save up to 40% off.
How long do EaseUS Partition Master Professional offer last?
The time within each offer is active, is different. The coupons you pick up during the sales are mainly active for the sale period.
How many EaseUS Partition Master Professional coupons can I use?
You can use only one coupon code for each order.