EaseUS Video Editor
Stunning video editor software to express your inspiration
EaseUS Video Editor is suitable for anyone who wants to be a movie-maker. Fully featured, this free video editor software enables you to edit, trim, crop, convert, and rotate most of the video types from YouTube, Facebook, Instagram, Vimeo, Twitter, and more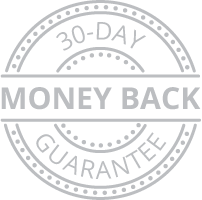 $79.95$47.9740% savingsFFO04-LAH02-FFAGet couponUse coupon code and get discount
Pro-level video editor software for beginners and pros
Create Incredible Video Effects Like Never Before
Whether you're a weekend GoPro shooter or a full-time vlogger, you need powerful yet easy video editor software to make impressively professional-looking videos.
Make Magic Without Limit. Simple and Creative
It takes a pinch of fantasy to trim, cut, split, merge, rotate, mix video clips, apply stylish video effects, accelerate/slow down your video speed and many more.
EaseUS Video Editor: Key Features
Import and mix music tracks like a pro.
Record your narrations with the click of a button.
Over 50 visual and transition effects enable you to add a professional touch to your movies.
Cool Effects to Make Your Videos Stand Out
EaseUS Video Editor has a great collection of video filters and overlay effects. Apply quick effects to a video to enhance the look of your movies.
Support All Types of Files and Devices
EaseUS Video Editor for PC supports all key video formats. You can import any media files from PC disk or videos shot by camcorders, DV cameras, vidicons, webcams, cell phones, etc.
Share Your Story Anywhere, Anytime
This PC video editor offers options to export the edited movie to any format to be played in iPhone XS Max, iPhone 8 Plus, iPhone 8, iPhone XS, iPhone XR, iPad, Samsung Galaxy, HTC or other devices. Or you can also burn videos to DVD or directly upload your video to YouTube, Facebook, Twitter, etc.
Full-Featured Functions for all creators
Trim
Zoom
Split
Mosaic
Rotate
Mix audio
Adjust style
Text-Speech Exchange
EaseUS Video Editor: System Requirements
System

Windows 7/8/10

Video/audio formats

Video - avi, mpeg, wmv, mp4, mov and a lot more. Audio - wav, mp3, m4a, mid, flac, aac, wma, au, aiff, ogg and a lot more.

Image formats

bmp, jpg, png, gif, tif, heic and more.

Devices

Portable devices: Apple, Samsung, HTC, SanDisk, Sony, LG, Huawei, BlackBerry, Amazon, etc. Windows Media Player 11 or higher for WMV video playback. DirectX: Microsoft DirectX 9.0c or later.
About EaseUS Video Editor Coupon
How do I find EaseUS Video Editor coupon code?
You can find EaseUS Video Editor coupon code on our page,
just click on «Get Coupon» button.
How do I use EaseUS Video Editor coupon?
To use EaseUS Video Editor coupons, copy the coupon code on our page and paste it in the promo code field on the checkout page of your order.
The coupon can be used if the coupon is active.
How do I get discount on EaseUS Video Editor products?
You can get discount by using a coupon code, which you can find on our page. Right now you can save up to 40% off.
How long do EaseUS Video Editor offer last?
The time within each offer is active, is different. The coupons you pick up during the sales are mainly active for the sale period.
How many EaseUS Video Editor coupons can I use?
You can use only one coupon code for each order.