EaseUS Todo Backup Home
The top choice to protect your operating system, hard drive, partition, file/folder, and email
EaseUS Todo Backup Home is the affordable backup software that can backup files & folders, system, and important data for Windows desktops and Laptops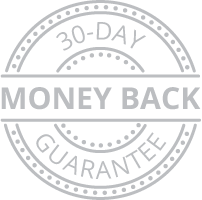 $29.95$23.9620% savingsF3P5-FFAGet couponUse coupon code and get discount
Protect Your Home Data
Losing data is very discouraging. To protect data, regular backup makes sense. EaseUS Todo Backup is a reliable data backup software for home users, backing up and restoring files fast on a Windows-based computer.
File Backup

Easily run an automated backup on your directories & files, compress file images to save space, and encrypt files to protect privacy.

System Backup

Back up Windows system along with user settings, create a bootable backup, restore your system quickly once it crashes.

Disk/Partition Backup

Back up disk/partition at a block level, while data stored on it is ever-increasing and updated. No impact on the existing disk running.

Backup Storage

Store backups to anywhere, hard drive, an external device, tape, FTP server, network share, NAS, CD/DVD, or OneDrive, Google Drive, and Dropbox.
EaseUS Todo Backup Home: What's New?
Other minor improvements
Enhanced backup performance.
Supported latest Windows 10.
Supported latest Office Outlook 2019.
Smart Backup
EaseUS believes that you will never try to back up until it's just as easy as a few clicks away.
Smart backup makes it. Just choose your files/folders, save the backup task, and realize file protection. No extra steps required.
Automatic

Back up every half an hour provided any changes to your data. Every 7 days, a full backup is completed.

Simple

Select files/folders, right-click in Window Explorer and add them to Smart Backup directly.

Smart

Keep protecting while data is frequently changed or updated. Use and access your data anytime, anywhere.
System Clone
System clone is to duplicate your operating system to another hard drive, USB, or other storage media.
Cloning features in EaseUS backup software makes it easy for you to migrate system to a new disk and upgrade your current system.
Clone to create a bootable system drive, get the system back to work in an emergency, and avoid any downtime.
Migrate OS to SSD/HDD
Copy your system drive to an SSD/HDD, or clone your HDD to an SSD without reinstalling Windows, migrate and set the system to boot from the cloned drive.
Create a Portable Windows USB Drive
Clone your system to a removable storage media, install your Windows system on a USB drive, and use your system wherever you go.
Backup Options Available
Lots of advanced backup features for your better protection
Schedule backup

Set up an automated backup schedule upon time or event.

Backup method

Support full, incremental, differential backup methods.

Image reserve strategy

Preserve or merge useful backup images. Auto delete out-of-date images.

Compression

Compress backup images at different levels to save disk space.

Encryption

Encrypt backups, protect your confidential information.

Email notification

Send you an email on time to keep you informed of backup status.
How to Back Up?
A simple guide for you to back up photos, music, videos, documents, system, etc.
Disk/Partition Backup

Select the disk or partition, target a location to store backup copies, and schedule with details.

System Backup

Back up the current running system, and send to another place for a safe copy.

File Backup

Select files or file folders by defined or file type, and tailor your own backup plan.

System Clone

Choose your current system, set up a location to store, and clone to the targeted disk.
EaseUS Todo Backup Home: Key Benefits
Clone, upgrade or transfer your system easily.
Backup and restoring software for personal use.
Protect your data in simple clicks, restore everything instantly.
EaseUS Todo Backup Home: System Requirements
Operating System

Windows 10, Windows 8.1, Windows 8, Windows 7, Windows Vista, Windows XP

File System

NTFS, FAT32, FAT16, FAT12

Disk Space

A minimum of 1GB of available space on the hard disk

CPU

500 MHz processor or faster

RAM

Equal or larger than 1GB
About EaseUS Todo Backup Home Coupon
How do I find EaseUS Todo Backup Home coupon code?
You can find EaseUS Todo Backup Home coupon code on our page,
just click on «Get Coupon» button.
How do I use EaseUS Todo Backup Home coupon?
To use EaseUS Todo Backup Home coupons, copy the coupon code on our page and paste it in the promo code field on the checkout page of your order.
The coupon can be used if the coupon is active.
How do I get discount on EaseUS Todo Backup Home products?
You can get discount by using a coupon code, which you can find on our page. Right now you can save up to 20% off.
How long do EaseUS Todo Backup Home offer last?
The time within each offer is active, is different. The coupons you pick up during the sales are mainly active for the sale period.
How many EaseUS Todo Backup Home coupons can I use?
You can use only one coupon code for each order.