O&O FileErase
Protect your private information from data theft
O&O FileErase destroys files and folders for you at the touch of a button. You can decide yourself with which security level your data should be destroyed. And you have full control over which files or folders O&O FileErase should delete for you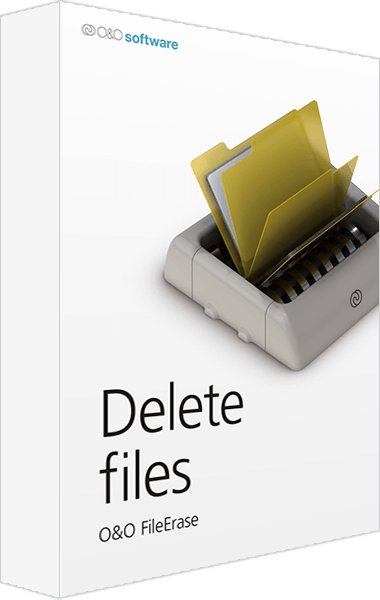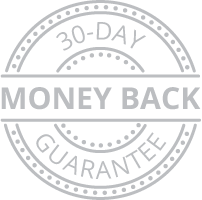 $14.95$11.9620% savingsJCS-KTG-6G9Get couponUse coupon code and get discount
Related Products
All prices listed on our website are in US Dollars
O&O FileErase
Even data that is erased with the low levels of security can not be recovered with commercially available data recovery programs. These methods are suitable e.g. for deleting your private photos or videos before sharing or selling your computer. Data that is deleted at medium or high levels of security can not be recovered even in data recovery laboratories or by specialized agencies.
Protect your private information from data theft

O&O FileErase erases files and folders safely, reliably and irrecoverably.

Saves time and nerves

Simply select which files or folders you want to delete, O&O FileErase does the rest for you.

You have full control

You determine the desired security level of data destruction. Select with a click the files or folders to be deleted. O&O FileErase clearly shows you exactly what it is doing.
O&O FileErase was developed by us to make it as easy as possible for you to protect your privacy while always giving you full control over which files and folders you want to delete.
O&O FileErase Key Features
The complete data destruction solution

You do not just want to delete individual files or folders, but also browser data or the entire contents of your computer? Then O&O SafeErase is the right solution for you.

Use in a company

A license from O&O SafeErase is bound to a computer. If you want to safely destroy files on any number of PCs in your company, then our O&O SafeErase Admin Edition is the right choice. The license is linked to an administrator and can be used as often as desired on company-owned computers.

Data deletion as a service

You want to offer your customers secure data destruction as a service? Then the O&O SafeErase Tech Edition is the right choice for you. It is licenses to a service provider who can safely destroy data on any number of customer computers.
O&O FileErase System requirements
Windows® 8 till Windows® 10 (all editions)
About O&O FileErase Coupon
How do I find O&O FileErase coupon code?
You can find O&O FileErase coupon code on our page,
just click on «Get Coupon» button.
How do I use O&O FileErase coupon?
To use O&O FileErase coupons, copy the coupon code on our page and paste it in the promo code field on the checkout page of your order.
The coupon can be used if the coupon is active.
How do I get discount on O&O FileErase products?
You can get discount by using a coupon code, which you can find on our page. Right now you can save up to 20% off.
How long do O&O FileErase offer last?
The time within each offer is active, is different. The coupons you pick up during the sales are mainly active for the sale period.
How many O&O FileErase coupons can I use?
You can use only one coupon code for each order.