O&O PowerPack
Get your PC fighting-fit again!
With O&O PowerPack your PC gets performance improvements during the daily work and an increase in the lifespan of the hard disk. It gets 24-hour security, even in the event of a system crash or data loss, with synchronized data backup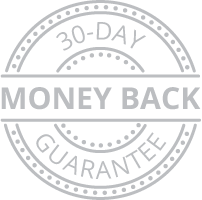 $59.95$47.9620% savingsJCS-KTG-6G9Get couponUse coupon code and get discount
Related Products
All prices listed on our website are in US Dollars
O&O PowerPack Product features
Extend hardware life
Restore the entire PC system
Acceleration of the entire PC system by up to 100%
Backup of your data and generate complete system images
Destroy Internet surfing traces, No chance for data spies!
Automatically syncronisation of files and folders to an external drive
Secure deletion of selected files or the entire computer data
Optimize and speedup your Windows PC
Top products in one Pack
O&O DiskImage 16

O&O Defrag 24

O&O SafeErase 16

O&O AutoBackup 6
About O&O PowerPack Coupon
How do I find O&O PowerPack coupon code?
You can find O&O PowerPack coupon code on our page,
just click on «Get Coupon» button.
How do I use O&O PowerPack coupon?
To use O&O PowerPack coupons, copy the coupon code on our page and paste it in the promo code field on the checkout page of your order.
The coupon can be used if the coupon is active.
How do I get discount on O&O PowerPack products?
You can get discount by using a coupon code, which you can find on our page. Right now you can save up to 20% off.
How long do O&O PowerPack offer last?
The time within each offer is active, is different. The coupons you pick up during the sales are mainly active for the sale period.
How many O&O PowerPack coupons can I use?
You can use only one coupon code for each order.