Photo Video Bundle Ultimate
PaintShop Pro 2020 Ultimate and VideoStudio Ultimate 2020
Capture life to the fullest with the dynamic duo of photo editing power and movie-making fun. Updated with the new VideoStudio Ultimate 2020!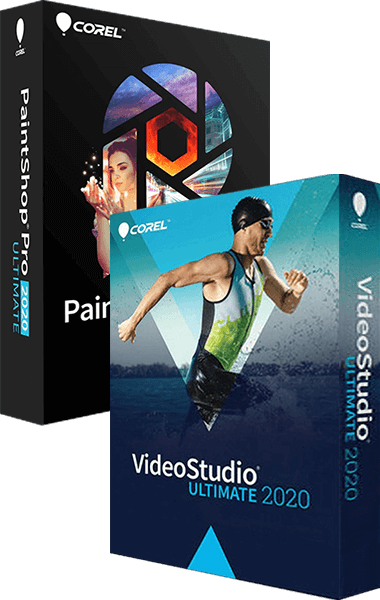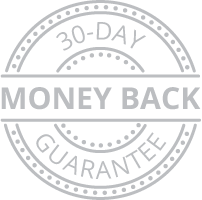 $199.99$179.9910% savings10CORELSAVEGet couponUse coupon code and get discount
Relative Products
All prices listed on our website are in US Dollars
What's New in Photo Video Bundle Ultimate?
New PaintShop Pro 2020 Ultimate
Accelerated tools and power for faster results

It just keeps getting better! Put your favorite tools to the test and experience remarkable performance and speed improvements designed to enhance your workflow and efficiency. PaintShop Pro 2020 Ultimate is faster and stronger than ever so you can spend more time doing what you love.

Adaptable and intuitive for all types of workflows

Just like every photo is unique, so are you. And so is the way you like to work. Take your pick of three different adaptable and intuitive workspaces to complement your project workflow. Each workspace was built with a custom toolset and features in order to simplify everything from quick edits, to complex compositions

Progressive and innovative leveraging intelligent solutions

Turning your vision into reality has never been easier with the latest technology engineered into PaintShop Pro. High-powered functions and tools make creating something truly original, achievable.
New VideoStudio Ultimate 2020
From instant movies to fun effects

Transform your photos and videos into stunning movies - it's easier than you think! Start with templates, or from scratch, with a range of fun effects to help you get the look you want. Make quick edits and crop, resize, or pan and zoom into your images. With intuitive tools and learning resources to help you develop your skills, you'll make every movie better than your last!

Fun and creative editing features

Get creative with hundreds of filters and effects and surprise yourself with the videos you produce. Show multiple videos simultaneously with Split Screen videos or evoke drama with high-speed or slow-motion effects. Enhance every image with new color correction controls, create high-impact motion titles, and more with new features in VideoStudio Ultimate 2020.

Support for the latest formats and technologies

Edit smoother and render faster in VideoStudio Ultimate 2020! VideoStudio is now optimized for the latest video hardware acceleration technologies from Intel and nVidia, which improves efficiencies and dramatically speeds up rendering to popular file formats. Burn to disc with chapters and menus or share to your favorite social channel.
Complete photo and video editor
Create and edit stunning photos, entertaining videos and compelling design projects with PaintShop Pro 2020 Ultimate and VideoStudio Ultimate 2020.
Photo Video Bundle Ultimate What's Included
Main Applications

Corel PaintShop Pro 2020 Ultimate, Corel VideoStudio Ultimate 2020.

PaintShop Pro Ultimate Content

Library of video tutorials in the Discovery Center. Online User Guide. Online Help. Includes bonus software: Painter Essentials 6, PhotoMirage Express, Corel AfterShot 3, GRFX Studio, Parallels Toolbox.

VideoStudio Ultimate Content

Libraries of templates, titles, font packs and music tracks. Library of video tutorials. Online User Guide. Online Help. Includes bonus software: Corel FastFlick video slideshow maker, Corel MyDVD disc authoring, Corel MultiCam Capture Lite.
Make memories last with photo and video editing software
Create photo and design projects with layers, text, gradients and more in PaintShop Pro.
Together, they deliver a superior user experience for photographers, videographers, or anyone in between.
Use VideoStudio Ultimate to animate your images or edit video footage with customizable effects, overlays, transitions, titles and sound.
Photo Video Bundle Ultimate Features
Edit photos like a pro

Edit, retouch and enhance your images with a comprehensive set of progressive tools. Enjoy powerful, layer-based editing capabilities.

Create movies in minutes

From storyboarding to timeline editing, VideoStudio Ultimate is fun and flexible, helping you develop your skills and create impressive videos.

Unlimited ways to be creative

PaintShop Pro is packed with creative tools, including new color palettes, brushes, gradients, patterns and picture tubes. VideoStudio Ultimate boasts hundreds of filters and effects for endless creativity.

Easy to learn and use

Whether you're brand new to photo and video editing, or a multimedia guru, the Photo Video Bundle Ultimate is welcoming to all skill levels. Find a range of helpful tutorials to set you up for success.

Affordable and subscription-free

Lower your cost by choosing a complete, subscription-free solution for all your photo and video editing needs. With your purchase of Corel's Photo Video Bundle Ultimate, you simply buy it once and it's yours in perpetuity.
About Photo Video Bundle Ultimate Coupon
How do I find Photo Video Bundle Ultimate coupon code?
You can find Photo Video Bundle Ultimate coupon code on our page,
just click on «Get Coupon» button.
How do I use Photo Video Bundle Ultimate coupon?
To use Photo Video Bundle Ultimate coupons, copy the coupon code on our page and paste it in the promo code field on the checkout page of your order.
The coupon can be used if the coupon is active.
How do I get discount on Photo Video Bundle Ultimate products?
You can get discount by using a coupon code, which you can find on our page. Right now you can save up to 10% off.
How long do Photo Video Bundle Ultimate offer last?
The time within each offer is active, is different. The coupons you pick up during the sales are mainly active for the sale period.
How many Photo Video Bundle Ultimate coupons can I use?
You can use only one coupon code for each order.
More products on Corel Official Website