Panda Internet Security
Protecting and simplifying your life
Say goodbye to the times when you desperately tried to recover those treasured holiday photos you had accidentally deleted. Protect your identity, money and family with the best Internet security software.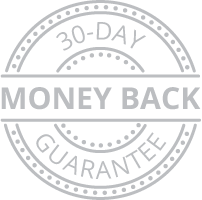 Limited Time Offer $49.99$24.9950% savings Buy Now

Welcome to the Panda family!
Maximum protection for all your devices
Protect your devices

Maximum Protection for all your devices
Panda Internet Security protects your PC, Mac® and Android™ devices, plus your iPad, iPod and iPhone. Enjoy the best security software and browse, shop and play online with complete peace of mind.


The Panda Internet Security Packs with 3 or more licenses give users the right to install only 1 license on a Mac computer.

Surf the Web with peace of mind

Internet Security - Protect Your Wi-fi From Intruders
Panda Internet Security is designed to ensure you can enjoy your online life with complete peace of mind. It provides maximum antivirus and online fraud protection for your PC, the firewall and wi-fi protection.

Data Shield

Control and safeguard access to your data, documents or any sensitive information.
Use the Internet without worry thanks to our Internet security suite. The ultimate barrier against ransomware threats such as CryptoLocker.

Back up your data

Forget About Backup Copies... Until You Need Them
Specify the files that you want to protect, and use your computer without the fear of losing valuable information.

Protect your family

Parental Control
Panda Internet Security protects your family from inappropriate content (pornography, drugs, weapons, etc.). Parental control gives your kids the freedom to use the Internet, at the same time flagging any behavior you feel is inappropriate.
Panda Internet Security Key Features
Back up your information
Block fraudulent websites
Protect your data and money
Protect your Wi-Fi network and block intruders
Secure your credentials with the virtual keyboard
Protect your PC against any kind of threat
Block inappropriate content with parental controls
Panda Internet Security Technical requirements
Windows®

Operating System: Windows® 10 | 8.1 | 8 | 7 | Vista (32-bit & 64-bit), XP (32-bit) SP3 or later. RAM: 256 MB. Hard Disk: 240 MB free space.

Android™

Operating System: Android™ 4 or later.

Mac®

Operating System: Mac® OSX 10.6 or later. Processor: Intel® Core™ 2 Duo or higher. Hard Disk: 200 MB free space.

iOS®

Operating System: iOS® 7 or later. Internet connection.
More products on Panda Official Website
Copyright © 2019 www.find-your-software.com
All trademarks and brands are the property of their respective owners
facebook pinterest