Photo Video Bundle Ultimate
PaintShop Pro 2021 Ultimate and VideoStudio Ultimate 2021
Edit photos. Design graphics. Make movies. Enjoy endless creativity with the winning combination of Corel PaintShop Pro 2021 Ultimate and VideoStudio 2021 Ultimate. The ultimate collection of photo and video editing power with over $200 of bonus software and 15+ premium video plugin packs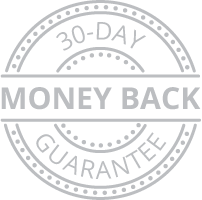 $199.99$179.9910% savingsEVASLEROC01Get couponUse coupon code and get discount
Related Products
All prices listed on our website are in US Dollars
The ultimate photo and video editor
Create and edit stunning photos, entertaining videos and compelling design projects with PaintShop Pro 2021 Ultimate and VideoStudio Ultimate 2021.
What's New in Photo Video Bundle Ultimate 2021?
Applications

Corel PaintShop Pro 2021 Ultimate
Corel VideoStudio Ultimate 2021

PaintShop Pro Ultimate 2021

Library of video tutorials in the Discovery Center
Online User Guide
Online Help
Includes bonus software:
- Sea-to-Sky Workspace
- Painter Essentials 7
- PhotoMirage Express
- Corel AfterShot 3

VideoStudio Ultimate 2021

Libraries of templates, titles, font packs and music tracks
Library of video tutorials
Online User Guide
Online Help
Includes bonus software:
- Corel FastFlick video slideshow maker
- VideoStudio MyDVD disc authoring
- MultiCam Capture Lite
Make memories last with photo and video editing software
Together, they deliver a superior user experience for photographers, videographers, or anyone in between.
Use VideoStudio Ultimate 2021 to animate your images or edit video footage with customizable effects, overlays, transitions, titles and sound.
Create photo and design projects with layers, text, gradients and more in PaintShop Pro 2021 Ultimate
Photo Video Bundle Ultimate 2021 Key Features
Edit photos like a pro

Edit, retouch and enhance your images with a comprehensive set of progressive tools. Enjoy powerful, layer-based editing capabilities.

Create movies in minutes

From storyboarding to timeline editing, VideoStudio Ultimate 2021 is fun and flexible, helping you develop your skills and create impressive videos.

Unlimited ways to be creative

PaintShop Pro 2021 Ultimate is packed with creative tools, including new color palettes, brushes, gradients, patterns and picture tubes. VideoStudio Ultimate 2021 boasts more than 2000 filters and effects for endless creativity.

Easy to learn and use

Whether you're brand new to photo and video editing, or a multimedia guru, the Photo Video Bundle is welcoming to all skill levels. Find a range of helpful tutorials to set you up for success.

Affordable and subscription-free

Lower your cost by choosing a complete, subscription-free solution for all your photo and video editing needs. With your purchase of Corel's Photo Video Bundle, you simply buy it once and it's yours in perpetuity.
Features fueling your photo editing software
Get exactly the results you want with PaintShop Pro's innovative tools and features. Enjoy a full-featured photo and design toolset to help you create just about anything with ease.
PaintShop Pro 2021 Ultimate Key Features
Powerful photography tools and features

Depend on a versatile range of professional image editing tools to make every shot, the best shot.

Essential tools

Easily crop areas of your photo to alter the focus using composition guides, Golden Ratio and Rule of Thirds. Resize with ease using one of several presets, or resize by pixels, percentage or print size. Restore and repair old photos with the Scratch Remover and Fade Correction tools to enhance contrast and color to faded photos.

Adjustment tools

Alter your photos using a wide variety of powerful adjustment tools, including Brightness and Contrast, Fill Light and Clarity, Fade Correction, White Balance, Hue and Saturation, Noise Removal, Vibrancy, Sharpening, color correction, and tonal levels and curves.

Selection and Correction tools

Isolate the area you want to select with a variety of Selection tools and enhance your selection with the Refine Brush. Automatically correct distortions, vignetting and chromatic aberrations in your photos with Lens Correction tools and use the Straighten tool to fix a crooked horizon, or the Perspective Correction tool to make a photo appear as though it was taken from a different angle.

RAW, HDR, and 360° camera support

Manage and save metadata in your RAW files with PaintShop Pro's RAW Lab and correct problem areas, such as recovering blown highlights or adjusting shadows. Combine several photos of the same scene with different exposures to create one stunning HDR photo. Edit photographs taken with a 360° degree camera by straightening a photo with rotation or make it appear levelled. Remove and automatically replace a tripod or produce an interesting 'planet-like' effect.

Time saving tools

Reduce repetition and accelerate complex photo-editing actions with Scripts. Record a series of edits as a script to apply to any photo, anytime. Automate edits on multiple photos at once with batch processing like adding a watermark, picture frame, or simply resizing.
VideoStudio Ultimate 2021 Key Features
VideoStudio Ultimate 2021 has expanded its remarkable combination of beginner-friendly tools, tutorials, and user interface with breakthrough creativity to make video editing truly fun!
Basics first

Edit your video with essential tools that combine your photos and videos with ease, making it simple to add polish and export as an eye-catching and engaging production.

Drag and drop

Transform your footage into a smooth and sophisticated movie by adding graphic elements, animated titles and transitions. Even turn your titles into realistic onscreen handwriting or apply animated pen effects.

Correct and enhance

Boost color and use color grading to quickly shift the color scheme of your entire video, apply lens correction, explore Blur Motion tools and stabilize shaky footage—surprise yourself with the results!

Apply effects

Apply fun effects and filters, creatively blend overlays, and add morph or seamless transitions along with dynamic and 3D titles to make your video more impressive and entertaining.

Explore advanced tools

Use video masking to achieve cinema-grade effects, leverage split screen and multi-cam editing to reveal multiple perspectives, enhance panoramic footage with 360 video editing, add animation and speed effects for a dynamic, motion-packed result, and so much more.
About Photo Video Bundle Ultimate Coupon
How do I find Photo Video Bundle Ultimate coupon code?
You can find Photo Video Bundle Ultimate coupon code on our page,
just click on «Get Coupon» button.
How do I use Photo Video Bundle Ultimate coupon?
To use Photo Video Bundle Ultimate coupons, copy the coupon code on our page and paste it in the promo code field on the checkout page of your order.
The coupon can be used if the coupon is active.
How do I get discount on Photo Video Bundle Ultimate products?
You can get discount by using a coupon code, which you can find on our page. Right now you can save up to 10% off.
How long do Photo Video Bundle Ultimate offer last?
The time within each offer is active, is different. The coupons you pick up during the sales are mainly active for the sale period.
How many Photo Video Bundle Ultimate coupons can I use?
You can use only one coupon code for each order.